Philosophy
Grinding! Polishing! To continuously strive to create newer, better products borne from long-standing technology and dedication and to create an environment that both fully meets our customers' needs and satisfies ourselves.
Name
Nihon Grinding Wheel Co., Ltd.
Headquarters
Postcode: 164-0012
1-3-12 Honcho, Nakano-ku, Tokyo Prefecture
TEL:03-3372-8471
FAX:03-3375-9115

Factory and sales office
Postcode: 300-2513
936, Hanyu-machi, Joso-shi, Ibaraki Prefecture
TEL:0297-24-2182
FAX:0297-24-5041
Our factory is located 20 minutes by car from the Yawara Interchange
on the Jobando Highway. By JR train, take the Joso Line bound for Mitsukaido
(transfer at Joban Line Toride-station or Tsukuba Express line Moriya-station).
Disembark at Mitsukaido-Station, then take a 15-minute taxi ride to our factory.
If you notify us in advance, we will gladly provide transportation from the Mitsukaido-station.
President
Shuji Mizoguchi
Officers
Directors: 3
Auditors: 1
Employees
15
Company incorporated
May 1981
Founded:January 1921
Capital
40M JPY (deposited in full)
Scope of business

By production method

Manufacture and sale of PVA elastic grinding and polishing stones
Manufacture and sale of resinoid grinding and polishing stones
Manufacture and sale of vitrified grinding and polishing stones

By application

Polishing stones for magnetic heads
Polishing stones for gravure rolls (copper cylinders for gravure printing)
Grinding stones for high-precision finishes
Dressers for diamond tools
Filters
Grinding stones for honing
Polishing stones for soft metals
Polishing stones for non-metals
General grinding stones
Grinding stones for heavy and coarse grinding

Other work incidental to the above
Production capacity
200 tons annually
Factory grounds
14,500 square meters
Factory building
2,686 square meters
Main financing banks
MUFG Bank, Nakano Branch
Mizuho Bank, Shinjuku West Gate Branch
Sumitomo Mitsui Banking Corporation, Shinjuku West Gate Branch
Main clients
Hanco Schileiftechnik AG
Oriental Diamond Tool Lab. Ltd.
SEIWA TRADE Co.LTD
Apollo Electronics Japan Co.,Ltd
Nitolex Corporation
Nippon Bend Co., Ltd.
Yokogawa Manufacturing Corporation
Main suppliers
Nanko Abrasives Industry Co., Ltd.
Shoei Shokai Co., Ltd.
TOYO KENMAZAI KOGYO Ltd.
Asian Partners Co., Ltd.
Shinwa Syoji Co., Ltd.
IBARAKI GRINDING WHEEL Co., Ltd.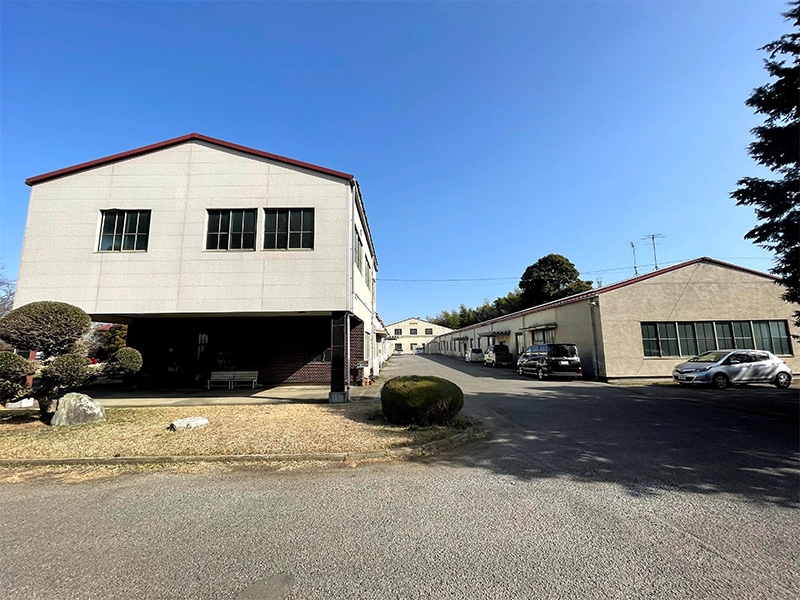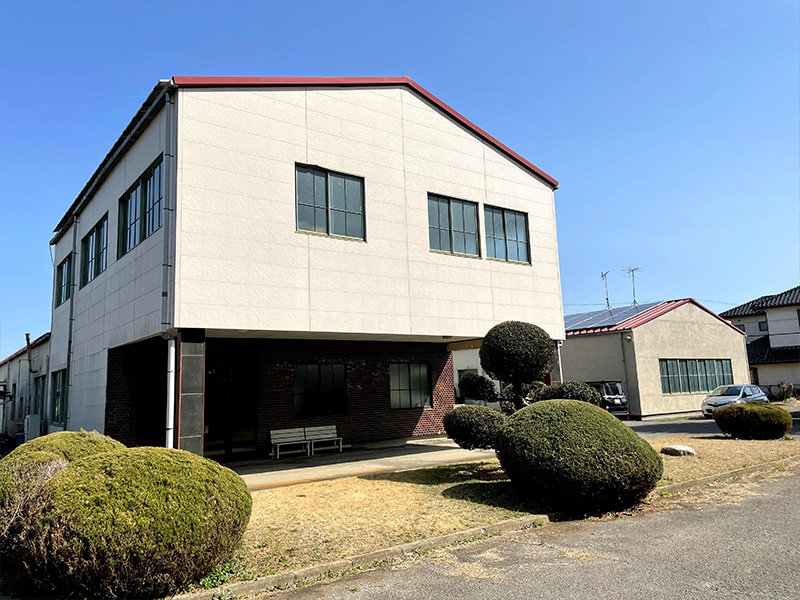 History of Nihon Grinding Wheel Co., Ltd.
The company was founded in January 1921 to take over management of Sakurayama Kogyosho, which had been manufacturing alundum in the Nakano area of Tokyo since 1918. The company name was changed to Nihon Grinding Wheel at that time. In the over 100 years since our founding, we have leveraged proprietary expertise that is unrivaled by other firms and have garnered major acclaim for our work.
In 1935, the company was formalized as a joint-stock company. In May 1945, however, the plant was completely lost to an air raid in the midst of WWII.
Following WWII, the company set about to bringing the main Tokyo plant back online, and some manufacturing operations resumed. In April 1949, the company was incorporated as a limited company. In 1955, it was designated as a JIS plant. In February 1971, seeking to streamline operations, the plant was relocated to Mitsukaido-shi (present-day Joso-shi) in Ibaraki Prefecture.